Read , Understand & Invest
For A Most Successful & Safe Business Model We Need Funds –
Angel  Crowd Funds

Seed Capital

V

enture Capital

Equity Capital
Partners – Individual Or A Group , Corporate , Institutions , Small Investors , Female Investors, Overseas Investors 
First Stage Initial 20% Funding ( Start Up Partners ) Needed As Base / Seed Funds To Start The Business And Invite Investor For Project Finance.
Safe Investment, Fast Growth , Double Your Investment In First 3 Yrs.
Whiskey Blending & Bottling A Fastest Growing Business In India
Project Is Very Well Financially Designed With 2 Verticals Profit Centers
1. Contract Manufacturing For Other Brands
2. Manufacturing Of Our Brand
Once 1st & 2nd Stage Production Starts Then Investment Grows 5 X
Invest In Scotch India Project
Scotch India Investment / Equity Shares Holding  Offered
1] 5 Lakhs
2] 20 Lakhs
3] 50 Lakhs
4] 1 Crore
Select The Amount You Would Like To Invest As  Equity In Scotch India & Write To Us
( One Can Start With Small Investments & Grow With Us )
Exit Policy: Equity Holders Has Option To Exit After Three Years With Profits Or On Next Level Of Funding.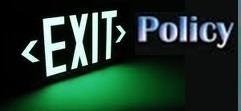 Also Need Help Of A Very Resourceful Experienced Person / Consultant To Raise Funds In A Very Systematic & Professional Way To Help Start The Project.
Visit Foll. Pages For More Information On Project Scotch India 
Menu: 
 Investors & Fund Raising  Pitch Deck / Project Summery   Investment    Cash Flow & Investments   Home  Manufacturing   Ideation      Scotch for Women  Vendors Needed  About  Contact Hiring Financial Consultant
Click & Apply 
Click To Contact for Investment:
Subscribe for News Mail
All  Are Welcomed To Invest In Project Scotch India & Grow Many Folds – Be A Pillar Of Strength Of 500 Crores Company
Write Your Views
Affordable Scotch For All & Fine Blended  Scotch For Females