Presentation: Project scotch India
Read , Understand & Invest
Scotch India: Our Promise An Affordable Quality Scotch For All.
Now New Revolution Of Scotch Culture In India.
Project Scotch India
 Invest & Grow 5x
A Project By A Technocrat Having 5 Decades Of Extensive Multifaceted Experience
Funds Needed For Startup , Seed Capital , Venture Capital , Crowd Funding , Co-Founders …
Request Visit All Web Presentation Pages To Get Good Idea Of Project Scotch India For Safe & Growth Oriented Investment
Project Scotch India Is To Provide Good Quality Scotch Whiskey , Gin & Vodka To India – A Fully Imported Grain & Malt Scotch To Be Blended To Perfection As Per Equivalent to  Famous Black Label , Chivas Regal , Red Labe , Teacher's Standard Blends . Also Few Single Malt In Category Of Balvenie , Glenlevit , Jameson . Only Equivalent  To Tried & Tested Popular Blends Will be Licensed Manufactured By Us Under Our Exclusive Brands.
Also Contract Manufacturing for other Popular Brands
Demand For Scotch Is Growing Tremendously in India
√ Enough Outsourced Services Are Available To Help subletting manufacturing facilities For Other Brands,Tie_ups For Domestic & Overseas Sales, Blending Of Right Combination Of Scotch , IMFL ,Vodka , Gin  & Rum , Also Systematic Plant & Machinery Layout Etc.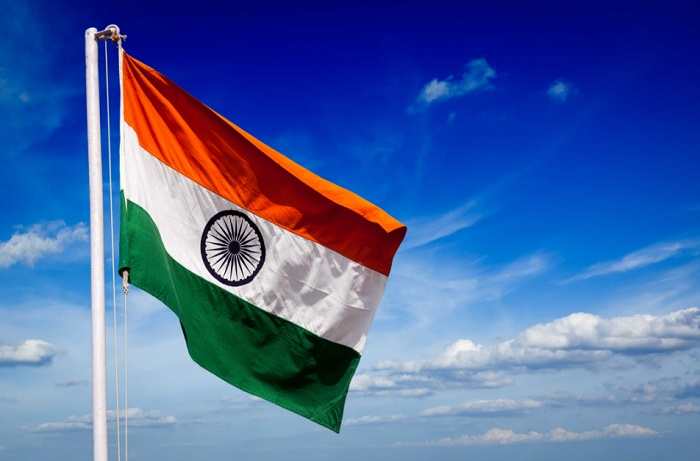 Note From President Pradip Sood: 
Legacy To Leave Behind A Very Professionally Managed Company / Board To Safe Guard Brand And Investment.
Company To Grow Exponentially With Present Market Demand:
 [ India's Whiskey Consumption Is Growing Every Year & Second Highest In World Today . Also Expected India Is Going To Be Biggest Producer Of Whiskey In Coming Time – Right Time To Invest.
The spirit segment in India, which includes whisky, brandy, rum and vodka, is expected to grow by 25 percent to Rs 2.92 lakh crore ($41 billion) by 2022, according to Euromonitor International. ]
Project Scotch: Make In India
We Are Working On A Small Project With A Huge Potential:
A] A Whiskey Blending & Bottling Plant To Do 3rd Party Job For Reputed Established Brands
B]  To Blend Imported Bulk Scotch Whiskey . To Manufacture Initially 100 Cartons of Scotch Day And Grow Gradually .
Our Products Will  Not Compete With Domestic Indian Popular or Fast Moving Whiskey Brands .
Product Range: Ours Blends Will Be Of  Special Class Scotch Whiskey Above Local Indian Premium Brands ( 100% Comparable With Quality Scotch Whiskey – Smooth , Mellow , Mouthfeel , Fruity) . Comparable to Scotch – Black Label , Chivas Regal , Teaches etc. / Vodka – Smirnoff , Grey Goose / Gin – Gordon
We Are Looking For Few Investors For Our Project Scotch India.
Scotch Blending Plant Is A Small Project With Substantial Profits . Blending Plant Requires Min. Man Power , As It Is Continuous Flow System.
Opportunity – Tremendous
Market Size: Revenue In The Whisky Segment Amounts To Us$17.66bn In 2022. The Market Is Expected To Grow Annually By 6.31% (Cagr 2022-2025).
Product – Excellent – Fully Imported – Quality Scotch
Competition : Quality & Costing – Will Sustain Us Through
Traction : Easy Growth Oriented Project –  Starting Small And Grow To 1000 Crores Shortly

√ Contract Manufacturing: First We Will Be Starting Production For Other Brands . This Will Help Us To Stabilize , And Gradually After That Start Production Of Our Brands 
A Good Quality Blend Also Has Excellent Export Opportunities Worldwide , As Already  Indian Whiskies Are Exported In  Good Volumes.
To Start With Aged Scotch Will Be Procured In Bulk & Will Be Blended In A Plant With Excellent Latest Simple Technology  & Process , Quality Controlled With  Sophisticated Sensors  & Analyzers For Various Checks. This Will Help Us To Establish The Standardized  Production . Bottles & Labels Will Be Designed By Reputed Overseas Agencies
Hey Why I Am Starting Project Scotch India
Pradip Sood Has Been Found Of Quality Scotch Since Last 50 Yrs. When Ever Got Chance To Talk To  Bar Tenders & Users  All Over World ,Noted & Understood Their Views on Cost &  Quality Scotch , Most Of Bar Tenders  Wished For Scotch  Equivalent  To Black Label Standard At A Reasonable Rates .
That Made Us Think To Produce Quality Scotch In India With Help Of Pradip Sood's Solid Back Ground In Industrial Processes & Machinery In Manufacturing Industry .
Now Japan Makes Much Better Scotch Than Scotland – Why Not India .
India Is Biggest Consumer of Whiskey and  Fastest Growing 
Will Be Manufacturing Rarest & Unique Premium Whiskey By Our Master Blender , A Smooth Rare Scotch  For Whiskey Connoisseurs  – Now Enjoy Neat Whiskey On Rocks & Also Chilled Whiskey Shots.( Also Vodka & Tequila Shots )
 Will Be Producing One Million Bottles Per Month.
A Special Smooth Blend Of Scotch For Females Will Be Made – A Fastest Growing Segment
Half The Scotch Sold In India Is Fake
Our Basic Concept Is To Produce  Genuine Quality , Low Cost , 100% Pure Scotch In India
1st Stage Funding Is Needed To Set Up 3rd Party Job Work / White Label Mfg. Plant For Other Reputed Brands That's Our Specialization Of Running Plant & Machinery To Highest Level Of Efficiency.
Promoter Pradip Sood Has Multifaceted  Experience Of 5 Decades In  M R O –  Aerospace , Heavy Engineering , Chemical & Process Industries , Mining & Ores &  Food Processing Industries ..
Fund Raising: Wanted Investors
Kindly apply for Partnership & Investment With Yr. Details.
We Also Need Specialist / Advisor For Raising Venture Capital & Seed Money .
Also Companies Who Finances For Startups Can Apply.
Part Small Investment from Individuals Are Also Accepted
mail: heavencityfood@gmail.com
Subscribe for News Mail
All  Are Welcomed To Invest In Project Scotch India & Grow Many Folds – Be A Pillar Of Strength Of 500 Crores Company
Write Your Views
Pradip Sood Promoter of Scotch India
India To Have More Affordable Scotch Now 
Plant Location At Goa