Pitch Deck & Project Summary
Funds Needed For Startup , Seed Capital , Venture Capital , Crowd Funding , Co-Founders …
Ideation – Scotch India
To Set Up A Compact Scotch Blending Plant In India
Affordable Pure Scotch For All
Journey:
A Project Started By Technocrat Having 5 Decade Of Extensive Multifaceted Experience
Ideation Breakthrough
Seed Money: 3 Months Project Planning
1st Stage Funding: 4 Months Plant Construction & Ready For Production
Immediately After That Marketing , Sales & Distribution Starts
Revenue Generation: Sales Collection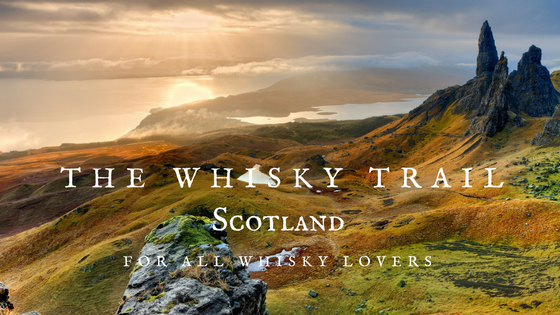 Marketing & Forecast
Demand For Scotch Is Growing Tremendously in India
 Right Time To Invest In Alcohol Plant 
The Industry For Whiskey Is Being Driven By A Strong Demand For High-Quality, Premium Alcoholic Beverages  With An Increase In Consumer Purchasing Power.
India Whiskey Market Outlook
The India Whiskey Market Reached A Volume Of 1.35 Billion Litres In 2020. In The Forecast Period Of 2022-2027, The Market Is Expected To Grow At A Cagr Of 17% To Reach 2.82 Billion Litres By 2026. 
Market Size:The spirit segment in India, which includes whisky, brandy, rum and vodka, is expected to grow by 25 percent to Rs 2.92 lakh crore ($41 billion) by 2022, according to Euromonitor International.
Vision :  Easy To Reach 600  Crores Sales , Vision 1000 Crores Target

 

Potential Unlimited

: Grow Step By Step On Success 
Pradip Sood's Experience: Project Is Initiated By Multifaceted Engineer
With Decades Of Extensive Experience In Machinery Manufacturing , Repairs , Plant & Machinery Maintenance Of Breweries , Pharmaceutical , Refinery , Chemical , Fertilizer Plants , Cement & Heavy Industries . We Can Run Whiskey Bottling Plant Very Efficiently & Economical To Earn Extra Profit. Also Having long experience leading the team of engineers.
Specializing In Predictive, Preventive & Proactive Maintenance Strategies. Inventory , Purchase Management , Production Planning …
A PRESTIGIOUS PROJECT BY TECHNOCRAT
Mr. Pradip Sood ( President –  Golden Ores  & Bombay Air Compressors )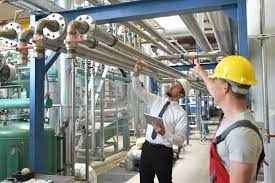 Competition
We Plan To Sell Our Brand At 20 To 30% Cheaper Than Available Good Brands In Range Of Rs. 3000 To 4500
– This Range Is Very Popular With Young Indians , Who Are Ready To Try New Products.
Vision To Produce Quality Scotch In India At Affordable Price .
Initially Most Of Our Production Will Be Sublet To Other Brands For Blending & Bottling , That  Has Great Potential.All Big Brands Get Their Production Done At 3rd Party's Plants , As Market Is Growing Tremendously There Is Shortage Of Contract Blending & Bottling Plants – Market Size Appx. 1500 Crores
It's A Risk Free Startup With No Completion – A Well Designed Plan, As Market & Demand Is Growing Tremendously.
Manufacturing
Mini Project , Mini Factory , Compact Technology – Will Help to Maintain Low Costing
Under One Roof

Manufacturing: Biggest Advantage – Common Plant & Machinery For Both The Verticals – 3rd Party Mfg. &  Our Brand Production.

Plant Is Designed  To Handle Whiskey,Gin,Vodka & Contract Mfg.

Machinery Designed Common For All

√

2 Profit Verticals

Solid Engineering Back Ground 

It's A

Small Manageable Project

With Min. Over Heads , Min.Staff, Good Profits, Min. / few Type Of Raw Materials , Can be  Expanded To Higher Production Very Easily .
Plant Set Up Time 6 Months Max. Plant Will Be Of Latest Technology To Produce Quality Scotch, Vodka & Gin.
Our Project Is Based On

Green Sustainable Energy

Also We Will Benefit From Green Credits
100% Pure:
We Will Blend Only 100% Fully Imported Pure Scotch – Most Of Indian Manufactures Are Only Blending Max. 5% Scotch Rest Indian Whiskey
A Simple Manufacturing Process Will Be Adapted
Plant Will Be Managed By Experienced Professionals
Technically Advance Manufacturing Plant
Advantage Of Scotch Blending Plant :
A Compact Plant
Low 1/3 Investment – High Returns
Min. Man Power
Min. Over Heads
Few Raw Materials To Manage
Zeero Wastage
Easy Quality Control
Quick Production
High Returns On Investment

Flexible Production: Part Of Production Capacity Will Be Sublet ( Contract Mfg. ) For An Extra Income & Stability . Will Generate Substantial 30% Extra Income With No Investment On Raw Materials Or Marketing.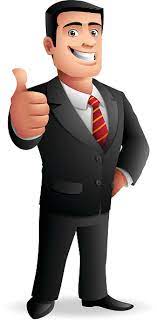 Invest & Grow With Us Many Times
First Stage Traction:
100 Cartons Production A Day Generates Net Profit Of Rs.12 Crores A Year ( Net Profit Calculated Per Litre Scotch Produced )
1st. Year  Sales: 81 Crores
30 Cartons A Day Is Break Even Point
Sales Volumes Are Quite High As Compared To Plant & Machinery Investment – High Returns On Investment.
√ A Safe Investment  A Part Of Plant Production Will Be Given To Other Mfgs. As An Extra Source Of Income. 
(√ Contract Manufacturing: First We Will Be Starting Production For Other Brands . This Will Help Us To Stabilize , And Gradually After That Start Production Of Our Brands )
It Takes One Year To Establish The Brand In Limited Market To Achieve Sales Of 100 Cartons A Day.
Return On Investment:
12 Months To Achieve Breakeven
18 Months To Start Making Profit
36 Months Double Your Investment 
Once Optimum Level Of Production Is Achieved – Min. 40% Profits Are Assured
Exit Policy: Equity Holders Has Option To Exit After Three Years With Profits Or On Next Level Of Funding.
Cost Of Machinery & Sales Revenue
Sales & Profit of Our Brand Products
Win Win Advantage
No Extra Machines Would Be Required For Our Brand Production:
Common Machines For 3rd Party & Our Band Production.
Kindly apply for Partnership & Investment With Yr. Details.
We Need  Experienced Advisor For Raising Venture Capital & Seed Money ,  Resourceful Person , Investment Bankers   Or A Company Or Cofounder To Help Us In Raising Seed Money, Startup, Venture Capital  …. For Our Project – Worldwide Investors, Distilleries, Blenders , Distributors , Importers ,  Bottling Plants… – Are Also Invited To Join In .
Investment To Double Up Every 3 Yrs.
150 Million Usd Production  To Be Achieved In Next 3 Yrs 
Will  Be Offered Equity
, 
Also Companies Who Finances For Startups Can Apply.
Part Small Investment from Individuals Are Also Accepted.
Write Your Views
mail: heavencityfood@gmail.com
Once 1st & 2nd Stage Production Starts Then Investment Grows 5 X
( For Your Views , Comments & Guidance )
Subscribe for News Mail
All  Are Welcomed To Invest In Project Scotch India & Grow Many Folds – Be A Pillar Of Strength Of 500 Crores Company